…Pause AI? Smart Classroom and Smart Home Applications, Machine Learning Tools in the Cloud, …
Agenda:
8am – 9am PT AI-based Decision Frameworks for Smart Environments – Some Case Studies
Prof. Ram Mohana Reddy Guddeti, India
9am – 10am PT Performance-based content generation for language learning
Dr. Kostas Karpouzis, Panteion University of Social and Political Sciences in Athens, Greece.
10am – 11am PT Panel Discussion: Should AI development really take a pause?
Dr. Patrikakis Charalampos, University of West Attica, Greece
Dr. Vishnu S. Pendyala, San Jose State University, CA, USA
Manish Mradul, Director, Palo Alto Networks
Prasanna Vijayanathan, Netflix
Moderator: Krupa Kothadia
11am – 12pm PT Using Machine Learning Tools in the Cloud: Experience Gained from the Ask4Summary research project
Prof. Maiga Chang, Athabasca University, Canada
Synopsis:
8am – 9am PT AI-based Decision Frameworks for Smart Environments – Some Case Studies
Prof. Ram Mohana Reddy Guddeti, India
Online Examination Question Classification Systems: The advancement in education has emphasized the need to develop an efficient online examination (exam in short) system where we carry out the assessment of the exam questions qualitatively and the cognitive levels of students mapped to the Bloom's cognitive levels; thus, evaluating subject-related learning by the students. Hence, a novel optimized framework, referred to as QC-DcCapsGAN-AOSA, is developed by combining the Dual-channel Capsule Generative Adversarial Network (DcCapsGAN) with the Atomic Orbital Search Algorithm (AOSA) for preprocessing a real-time online exam questions dataset of Indian universities, thus identifying the key features from the raw data using Term Frequency Inverse Document Frequency (TF-IDF) and finally classifying the exam questions. AOSA is used to fine-tune the parameters' weights of the DcCapsGAN, and then uses these weights to categorize the exam questions as Knowledge Level, Comprehension Level, Application Level, Analysis Level, Synthesis Level, and Evaluation Level. Experimental results demonstrate the superiority of the QC-DcCapsGAN-AOSA framework when compared to the state-of-the-art methods such as QC-LSTM-CNN and QC-BiGRU-CNN.
Online Exam Proctoring Systems have become increasingly important in education sector due to the need for remote learning during the COVID-19 pandemic. However, ensuring the integrity of online exams is a major challenge, and traditional proctoring methods may not be suitable for remote learning scenarios. To address this challenge, we propose an online proctoring system that uses deep learning and federated learning techniques to detect fraudulent behaviors during online exams. In this work, we use four transfer learning models, namely: VGG16, ResNet18, MobileNetV2, and DenseNet121, for classifying images captured during the exam to identify cheating behaviors on created online exam dataset. We also train on this dataset using a federated learning approach to ensure the privacy of the students. The performance of both the centralized and decentralized (federated) models with transfer learning is carried out in terms of accuracy, recall, precision and F1-Score metrics. The results demonstrate that the federated learning with DenseNet121 transfer learning model is superior to all other considered models.
Smart Home Kitchen Appliance (Smart Refrigerator): A smart kitchen in a smart home homes IoT and AI-enabled appliances and devices that assure comfort, convenience, safety and protection to its users. Most smart appliances available in the market are not economical and are beyond the reach of a commoner. A Smart fridge is one such appliance. Considering this, we propose a cost-effective, ubiquitous, and intelligent refrigerator framework. The proposed framework uses Night Vision images to detect and predict fridge items and provides a natural language interaction feature with the fridge. The framework aims to convert any standard refrigerator into its smarter version with minimal hardware and software requirements. The design allows users to view fridge contents on the go using a mobile application and interact with it using natural language. A YOLOv5 model and a custom dataset of Night Vision images are used for object detection. The object detection model achieved mAP of 97.1% compared to YOLOv3-tiny and YOLOv4-tiny models, whose mAPs are 94.8% and 96.3%, respectively.
Smart Home Kitchen LPG Leakage Prediction and Alert System: LPG is the most commonly used fuel for cooking at homes and households. Leakage of LPG can occur due to faulty pipe connections, broken regulators, damaged cylinders or any such reasons. LPG leakages can be disastrous, resulting in loss of property and lives. Such leakages when detected and predicted on time, can significantly help prevent any hazards. We propose to develop a gas leakage detection system using reliable techniques to avoid such situations. The key objective is to develop a detection and prediction method to identify gas leak situations and predict the amount of gas released and its concentration by the time of release. We employ IoT sensor- based approach to find gas leaks in enclosed spaces. Deep learning methods like LSTM networks are used for tasks involving detection and prediction. We also compare it with state-of-art techniques. Additionally, we develop a monitoring and alert system to notify users about gas leakage and hazards.
9am – 10am PT Performance-based content generation for language learning
Dr. Kostas Karpouzis, Panteion University of Social and Political Sciences in Athens, Greece.
Generation of appropriate content for serious/educational games is an extremely important concept since it can make all the difference between adoption and retainment of the game, which increase the possibility to achieve its learning objectives and attrition. In the iRead project, we are creating a serious game and supporting applications for entry-level language learning. Content for the game is generated based on language models for each school year, learning models (sequencing of features that need to be mastered) and student performance with respect to each language feature. Several teaching and learning objectives are enforced through rules which govern content generation, such as fostering motivation and efficacy, promoting accuracy before automaticity, and allowing revision of already mastered language features. The main takeaway of the proposed lecture will be a flexible way to model language, teaching priorities and student mastery, allowing for personalized learning and student analytics. This modelling approach can be extended to different languages, as long as each of them can be modelled as a set of features, taught sequentially; based on that, personalized content selection may be used to select words, sentences or passages of text, suited for each student based on their performance and teacher-selected learning objectives.
10am – 11am PT Panel Discussion: Should AI development really take a pause?
Dr. Patrikakis Charalampos, University of West Attica, Greece
Dr. Vishnu S. Pendyala, San Jose State University, CA, USA
Manish Mradul, Director, Palo Alto Networks
Moderator: Krupa Kothadia
Recently, the news media has been filled with reports and debates on the powers and dangers of Artificial Intelligence. Adding to the confusion, even experts have been differing in their opinions. This panel discussion is intended to help clarify and provide interesting perspectives on the topic.
11am – 12pm PT Using Machine Learning Tools in the Cloud: Experience Gained from the Ask4Summary research project
Prof. Maiga Chang, Athabasca University, Canada
Ask4Summary (https://ask4summary.vipresearch.ca/) is a research that has a system periodically running backend services to process text-based content (e.g., a course's learning materials and the CORD-19 dataset). The CORD-19 dataset includes a growing number of academic articles regarding Coronaviruses; at present, there are more than 717,000 full text articles in the CORD-19 dataset. When Ask4Summary processes these text-based content, it uses Natural Language Processing (NLP) techniques that include tokenization, n-grams extraction, and part-of-speech (PoS) tagging. It then identifies the keywords from a user's question and uses cosine similarity to summarize the associated content and present to the user. When the Ask4Summary is fed with course materials like PDFs, Word and Powerpoint documents, it can provide summaries for students' questions related to the course. Currently Ask4Summary can serve users via three ways: web system, Moodle plugin, and chatbot. In this talk, I would also like to share some of our experiences and insights from using Amazon's Comprehend Keyphrase Extraction and Syntax Analysis APIs in the Ask4Summary research project.
Speaker Biography:
Dr. Ram Mohana Reddy Guddeti received B.Tech (ECE) from S.V. University, Tirupati, India in April 1987, M.Tech (Telecommunication Systems Engineering) from IIIT Kharagpur, India in January 1993, and Ph.D (AI (Perceptually Motivated BSS Algos. for Next Gen Hearing Aids)) from The University of Edinburgh, United Kingdom in October 2005. He has been working as Professor of Information Technology at National Institute of Technology Karnataka (NITK) Surathkal, Mangalore, India since January 2009. He is currently working as Senior Professor i.e. Professor (HAG) of Information Technology at NITK Surathkal since October 2018. During this period (Aug. 2009 – Aug. 2019) he held several administrative positions, namely: Head of the Information Technology Department (Aug. 2009 – Aug. 2012 and Aug. 2015 – Aug. 2019) and Chairman of Central Computer & Data Center (Aug. 2012 – Aug. 2015), NITK Surathkal.
Prof. G. Ram Mohana Reddy has more than 35 Years of Experience in Teaching, Research, Administration, Consultancy and Knowledge Skills Development. Prof. Reddy has more than 250 research publications in reputed International Journals (IEEE, IET, Elsevier, Springer), Book Chapters, and the Conference Proceedings (ACM, IEEE, Elsevier, Springer).
Prof. Ram Reddy has successfully guided 12 PhD Scholars and 1 Post-Doctoral Fellow; currently 4 PhD Scholars are carrying out their research; Guided 3 M.Tech (Research) and more than 40 M.Tech Project Theses; and 150 B.Tech Projects. His research interests include AI, Cloud/Edge/Fog and Mist Computing, Smart Agriculture/ Building/Campus/City/ Home/Factory, Social Media/Social Network Analysis. He is a Senior Member of ACM (USA), Senior Member of IEEE (USA), Distinguished Visitor of IEEE Computer Society (2023–25), Life Fellow of IETE (India), Life Member of Computer Society of India etc.
As part of Research Interactions, Prof. Ram Mohana Reddy has visited several countries including Australia, Belgium, Canada, China, France, Germany, Italy, Japan, Malaysia, Netherlands, Singapore, Switzerland, UAE, UK, USA etc. Prof. Reddy has visited world reputed universities like Cambridge, Harvard, Melbourne, MIT, NTU, NUS, Oxford, Peking, Philips Research/Technical University Eindhoven, Toronto, Tsinghua, etc.
Prof. Ram Mohana Reddy got the prestigious Commonwealth Scholarship and Fellowship funded by the Ministry of Foreign & Commonwealth Affairs, Government of UK for Pursuing Doctoral Research at The University of Edinburgh, U.K during 2002-05. Prof. Reddy also got State/National Merit Scholarships for pursuing School and College Education during 1975-87.
Dr. Kostas Karpouzis, is an assistant professor at the Department of Communication, Media and Culture, Panteion University of Social and Political Sciences in Athens, Greece. In the past, Kostas served for almost 20 years as a Research Director at the Institute of Communication and Computer Systems, National Technical University of Athens. Since 1998 and participated in more than twenty research projects funded by Greek and European bodies; most notably the Humaine Network of Excellence, within which he completed his post-doc in the field of mapping signals to signs of emotion, leading research efforts in emotion modelling and recognition, the FP6 IP CALLAS project, where I served as Area Leader of Affective applications, the FP7 TeL Siren project (Technical Manager), which was voted Best Learning Game in Europe for 2013 by the Games and Learning Alliance Network of Excellence, and the H2020 iRead project, which produced Navigo, the winner of the GALA Serious Games competition for 2018.
Kostas is  currently serving as a member of the IEEE Explainable AI Working Group, which aims to produce a Standard for XAI – eXplainable Artificial Intelligence – for Achieving Clarity and Interoperability of AI Systems Design. Kostas is also the Student Activities and Computer Chapter Chair for IEEE Greece and a Member of the National Bioethics and Technoethics committee and the Ethics Advisory Board for ICCS-NTUA.
Currently the General Chair of the Foundations of Digital Games 2022 Conference, the Chief Editor for Frontiers in CS/Human-Media Interaction section, a member of the Editorial Board for Springer's Journal on Multi-modal User Interfaces, Personal and Ubiquitous Computing, and International Journal of Applied Intelligence; and MDPI's Big Data and Cognitive Computing and Virtual Worlds journals. In 2016, I co-edited a book on "Emotion in Games: Theory and Practice", published by Springer.
Besides this, Kostas is involved in a number of science communication activities, most notably Famelab Greece and openscience.gr. I'm also an advocate for technology and CS in primary schools, participating in the Girls Go Coding initiative and serving as an Ambassador of EU Code Week in Greece (until 2018). I have participated as a speaker in 3 TEDx events, including TEDxAthens in 2019, while in 2016, I authored a lesson on the TED-ed platform titled "Can machines read your emotions?"; the lesson surpassed 300.000 views in its first week.
Dr. Charalampos Patrikakis, Professor at the Dept. of Electrical and Electronics Engineering of University of West Attica on the Design and Implementation of Interconnected Electronic Systems and Services, with emphasis on data collection and processing. Founding member of THINGENIOUS, a spinoff company of University of West Attica specializing in AI and DL solutions.
Dr. Patrikakis worked as an associate teacher, adjunct lecturer and researcher to several Universities and Research Institutes including the University of Paisley, the National Technical University of Athens, the Agricultural University of Athens, Piraeus University of Applied Sciences and the Institute of Communications and Computer Systems. During 2006-2007, he served as an advisor to the Deputy Minister of Development in Greece, responsible for issues related to research .
Currently, he is the Director of Computer Network & Services Research laboraTory, which researches on Artificial Intelligence and Deep Learning, Cloud Computing and Networking, Web of Things and Blockchain technologies, implementing tools and solutions through mobile and wearable applications and services. Dr. Patrikakis is also the Director of the MSc Program "Artificial Intelligence and Deep Learning".
Dr. Patrikakis' experience in R&D includes 30 years of involvement in international research activities, during which he participated in over 50 research projects, working mostly as technical coordinator, principal researcher or scientific responsible. He has over 250 publications in chapters of books, international journals and conferences, and 2 contributions in national legislation. Prof. Patrikakis acted as an editorial/organizing committee member in international journals and conferences, as editor of the publication of special issues in international journals, and have co-edited three books.
Prof. Patrikakis is currently Editor in Chief of IEEE IT Professional Magazine, Senior Member of IEEE, an IEEE Computer Society Distinguished Contributor, Member of the Technical Chamber of Greece, and Counselor of the IEEE Student Branch of the University of West Attica.
His research and interests focus on making things and devices that we use smarter and more easy to be used by not-tech experts. In this course, technologies that relate to smart electronics and wearables, Internet and Web of things, Artificial Intelligence and Deep Learning are the domains in which me and the research lab (CONSERT) which he leads are active. At practical level, this is translated to using mobile and wearable applications, empowered by AI and exploiting the IoT in order to design, implement and evaluate tools and applications in different domains (i.e. Citizen safety and security, human wellbeing, animal welfare, and First Responder Tools).
Manish Mradul is a seasoned leader & software professional. He is currently a Director with Palo Alto Networks. He is experienced with managing multiple engineering teams, dev ops team & support teams distributed across geographies. Manish worked on multiple releases of enterprise software product & services. He has experience working in large enterprise organizations such as Palo Alto Networks, Symantec, Oracle, Microsoft as well as startups like Netskope. He built software products and services from ground up in CASB, Threat Protection, SASE & SIEM domains
Prasanna Vijayanathan is a seasoned professional with over a decade of experience in building high-performance applications and frameworks. Currently employed at Netflix, he holds a prominent role as an engineer and lead, spearheading initiatives aimed at gaining a deeper understanding of users and leveraging those insights to enhance the overall user experience across applications.
Throughout his career, Prasanna has taken on diverse roles within various organizations, showcasing his versatility and adaptability. As an engineer, his technical expertise and proficiency lie in building high performance, low latency applications on web and mobile platforms using data analysis and artificial intelligence. His passion for innovation and problem-solving has consistently driven him to deliver cutting-edge applications, work that he has presented at many international conferences, journals and publications.
In addition to his technical acumen, Prasanna has also excelled as an engineering leader and manager, building teams from scratch, fostering collaboration and creating an environment conducive to innovation. His strong leadership skills have been instrumental in driving organizational growth and delivering impactful solutions.
Beyond his professional endeavors, Prasanna has actively contributed to the community as an executive director on boards of non-profit organizations and a mentor to many students and engineers. His dedication to making a positive impact extends beyond the tech industry, as he leverages his skills and experience to support the missions of these non-profits.
Dr. Vishnu S. Pendyala is a faculty member in Applied Data Science and an Academic Senator with San Jose State University, current chair of the IEEE Computer Society Santa Clara Valley chapter, and IEEE Computer Society Distinguished Contributor. During his recent 3-year term as an ACM Distinguished speaker and before that as a researcher and industry expert, he gave numerous (50+) invited talks in conferences, faculty development programs, and other forums some of which are available on YouTube and IEEE.tv. He is a senior member of the IEEE and has over two decades of experience in the software industry in the Silicon Valley, USA. His book, "Veracity of Big Data," is available in several libraries, including those of MIT, Stanford, CMU, the US Congress and internationally. Two other books on machine learning and software development that he edited are also well-received and found place in the US Library of Congress and other reputed libraries. Dr. Pendyala taught a one-week course sponsored by the Ministry of Human Resource Development (MHRD), Government of India, under the GIAN program in 2017 to Computer Science faculty from all over the country and delivered the keynote in a similar program sponsored by AICTE, Government of India in 2022. Dr. Pendyala recently served on a US government's National Science Foundation (NSF) proposal review panel. He received the Ramanujan memorial gold medal and a shield for his college at the State Math Olympiad. He also played an active role in Computer Society of India and was the Program Secretary for its annual national convention. He served as an Area Governor with Toastmasters International and received the Distinguished Toastmaster, Area Governor of the Year, and Silver Scribe awards.
Dr. Maiga Chang is a Full Professor in the School of Computing and Information Systems at Athabasca University, Canada. He is IEEE Senior Member. Dr. Chang has been appointed as an IEEE Computer Society Distinguished Visitor for 2023 to 2025 and also received Distinguished Researcher Award from Asia Pacific Society on Computers in Education (APSCE) in 2022. Dr. Chang is now Chair (2018~2023) of IEEE Technical Community of Learning Technology (TCLT), Executive Committee member of Asia-Pacific Society for Computers in Education (2017~2024, APSCE) and Global Chinese Society for Computing in Education (2016~2025, GCSCE), and Vice President (2022~) of International Association of Smart Learning Environments (IASLE). He is also editors-in-chief (2019~) of Journal of Educational Technology & Society (Open Access SSCI) and has given more than 135 talks and published more than 250 conference papers, journal papers, and book chapters.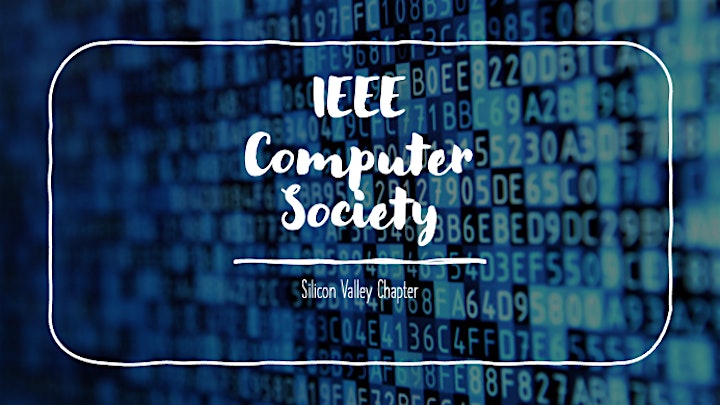 IEEE Computer Society, Silicon Valley Chapter